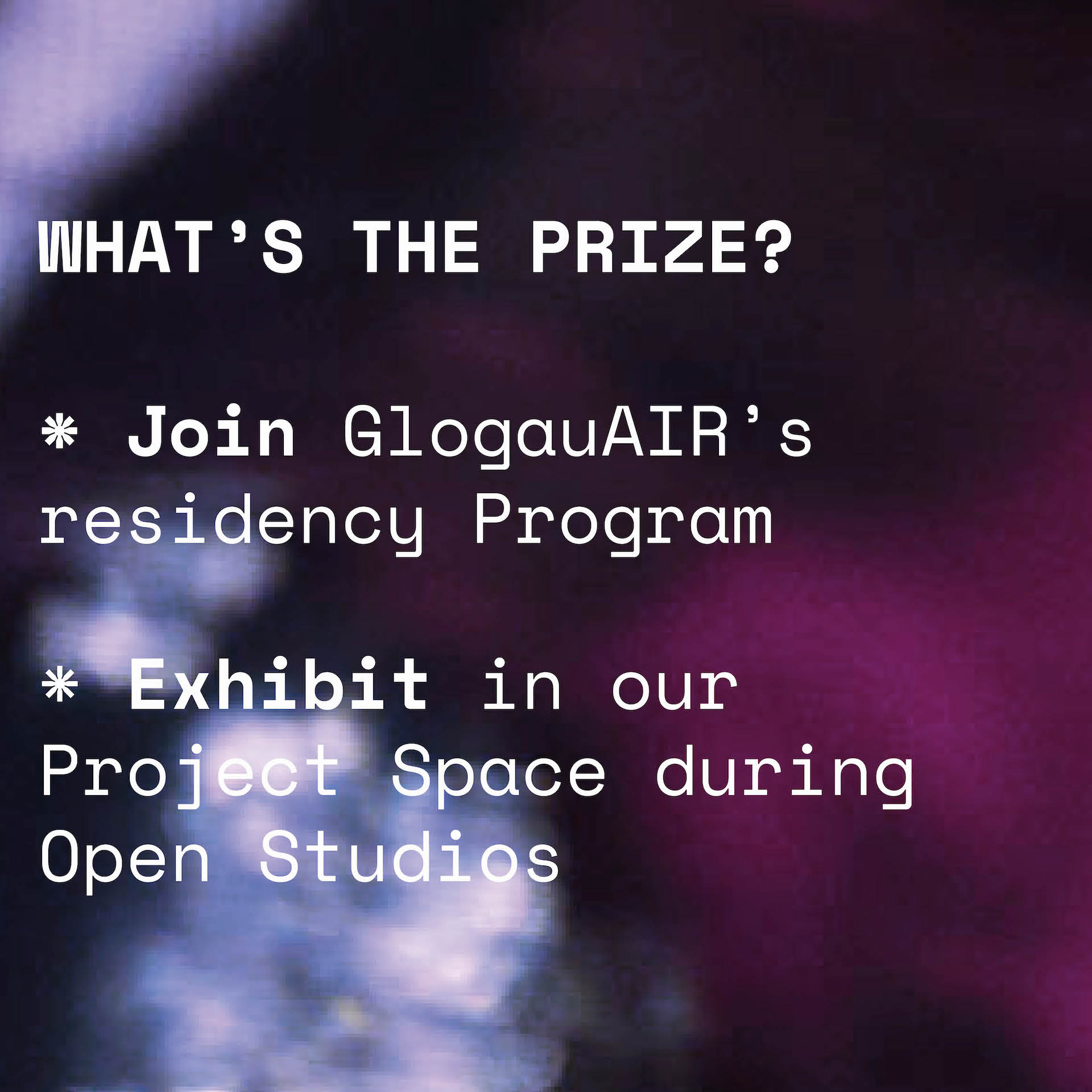 We are glad to announce the Berlin Guest Resident Prize for 2022, promoted by Memoria Artística Chema Alvargonzalez.
Every year, a Berlin-based artist or duo are selected through an Open Call to join GlogauAIR's residency program and take part in the activities alongside with the international Artists in Residence.
As part of GlogauAIR's and La Memoria's mission to create an artistic dialogue between Berlin and the world, the Berlin Guest Residents share their perspectives and work while engaging in the process of exploration and creation.
Moreover, during Open Studios events, the public has a chance to visit the results and/or process of the Berlin Guest Artist's developed project. The Berlin Guest Artists exhibition takes place in GlogauAIR's Project Space.
Applications are welcomed from Berlin based artists in this form.
Deadline: 29-11-2021, 23:59h (CET)
---
Nos complace anunciar la convocatoria para la selección del Premio al Berlin Guest Resident 2022, impulsado por Memoria Artística Chema Alvargonzalez.
Cada año, un artista o dúo afincado en Berlín es seleccionado a través de esta convocatoria para unirse al programa de residencia de GlogauAIR y participar en las actividades junto a los Artistas en Residencia internacionales.
Como parte de la misión de GlogauAIR y La Memoria de crear un diálogo artístico entre Berlín y el mundo, los Berlin Guest Resident comparten sus perspectivas y trabajos mientras participan en el proceso de exploración y creación junto con los otros artistas.
Además, durante los eventos de Open Studios, el público tiene la oportunidad de visitar los resultados y/o el proceso del proyecto desarrollado por el Berlin Guest Resident que tiene lugar en el Project Space de GlogauAIR.
Las solicitudes para el Berlin Guest Resident se hacen a través de este formulario.
Fecha límite: 29-11-2021, 23:59h (CET)