Vernissage: 28/04/2022 - 19:30h
Location: Fundación Caja Castellón - Sala San Miguel, Castellón de la Plana
La Memoria is pleased to announce the upcoming retrospective exhibition ''Entre puntos de luz: trazando una constelación'' on the artistic and vital legacy of Chema Alvargonzalez.
With the support of Caja Castellón and under the curatorship of la Memoria, part of the photography festival Imaginária 2022. Alvargonzalez's artworks are presented in the exhibition venue, the Sala San Miguel, as a large constellation in the form and in the approach: a set of light spots connected and reconnecting constantly.
The idea of travel has a strong presence in the artistic work of Alvargonzalez and so it is in the exhibition. That is why the visitor will begin a journey where the artworks are conceptually spread around the ideas of transit, movement, and nomadism.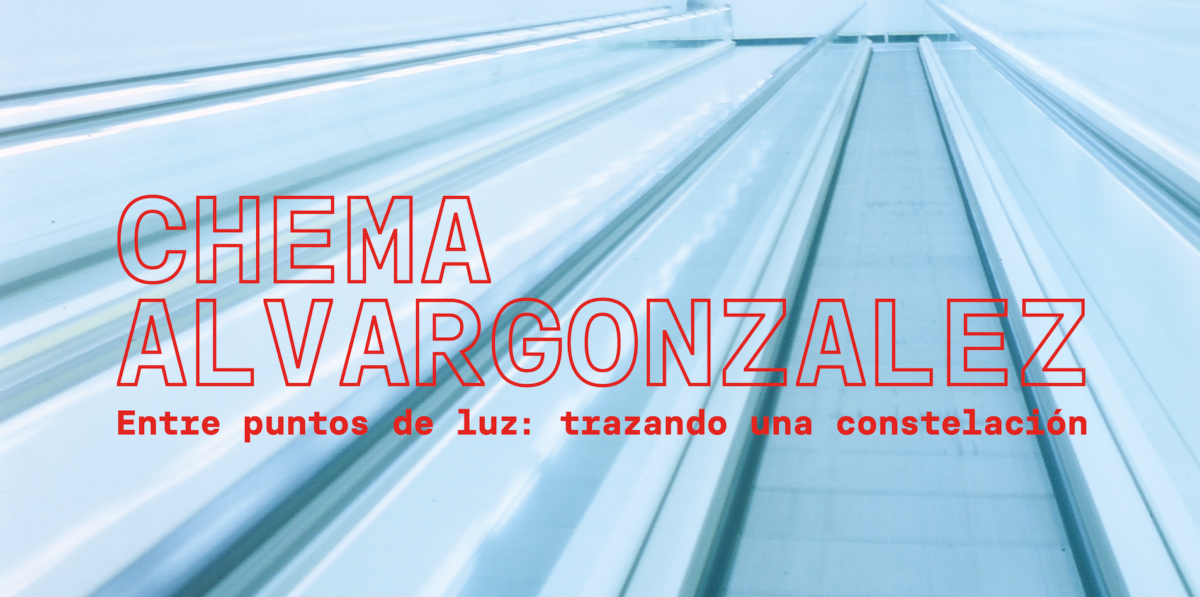 La Memoria tiene el placer de anunciarles la próxima exposición retrospectiva ''Entre puntos de luz: trazando una constelación'' sobre el legado artístico y vital de Chema Alvargonzalez.
Esta exposición se encuentra en el marco del festival Imaginária 2022, con el soporte de Caja Castellón y bajo el comisariado de la Memoria. En la Sala San Miguel cómo recinto expositivo, la obra de Alvargozalez se presenta como una gran constelación, tanto en la forma como en el planteamiento: un conjunto de puntos de luz conectados entre sí y en constante reconexión.
La idea de viaje siempre está muy presente en la obra de Alvargonzalez y en consecuencia al adentrarse en la muestra. Es por ello que el visitante iniciará un viaje donde las obras se sitúan conceptualmente alrededor de las ideas de tránsito, movimiento y nomadismo.