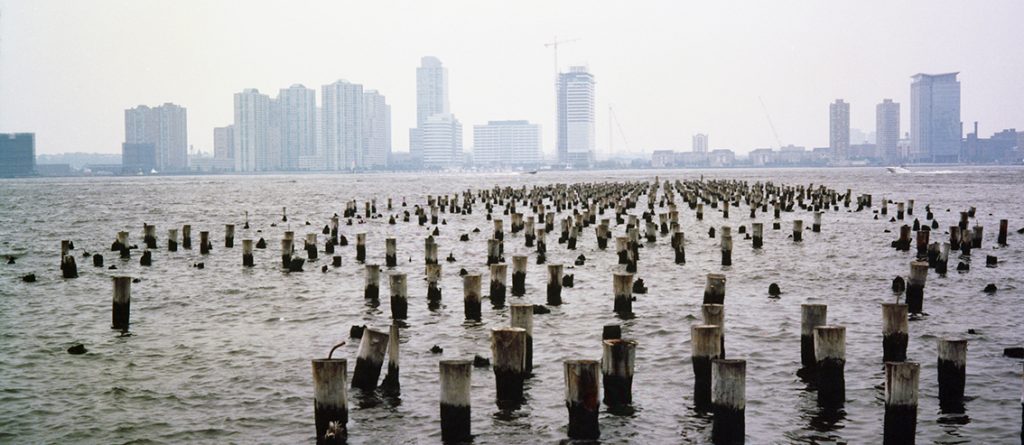 TRÁNSITO
Solo Exhibition - Retrospective
Palexco, La Coruña (Spain)
From 13/11/2014 to 11/01/2015
Curated by Susana González and Nicolás Combarro
TRANSIT
Under the title Tránsito almost thirty works by Chema Alvargonzález where presented. This exhibition represents a journey through his production, from the 90's to his lasts works accomplished in 2008.
Recurrent concepts in his production such as chance, absence, memory or the relationship of man to his environment are present on the works exhibits. But most of all the concept of travel emerges, as the itinerary of life, as the vital experience, in which the artist draws a personal cartography of the cities where he lived, worked or visited through photography, video or installation: Berlin, Barcelona, New York, Florence or Basel.
TRÁNSITO
Bajo el título Tránsito se presenta una treintena de obras de Chema Alvargonzález y que supone un viaje a través de su producción, desde la década de los 90 hasta sus últimas obras realizadas en 2008.
En ellas se abordan conceptos recurrentes en su producción como son el azar, la ausencia, la memoria o la relación del hombre con su entorno. Y analizados a través de otros tantos elementos como puede ser la luz, el sonido o la palabra. Pero en muchas de sus obras aflora el concepto del viaje, como itinerario de vida, como experiencia vital, en el que el artista va trazando una cartografía personal a través de las ciudades donde vivió, las que visitó y donde trabajó: Berlín, Barcelona, Nueva York, Florencia o Basilea, por medio de la fotografía, el vídeo o la instalación.