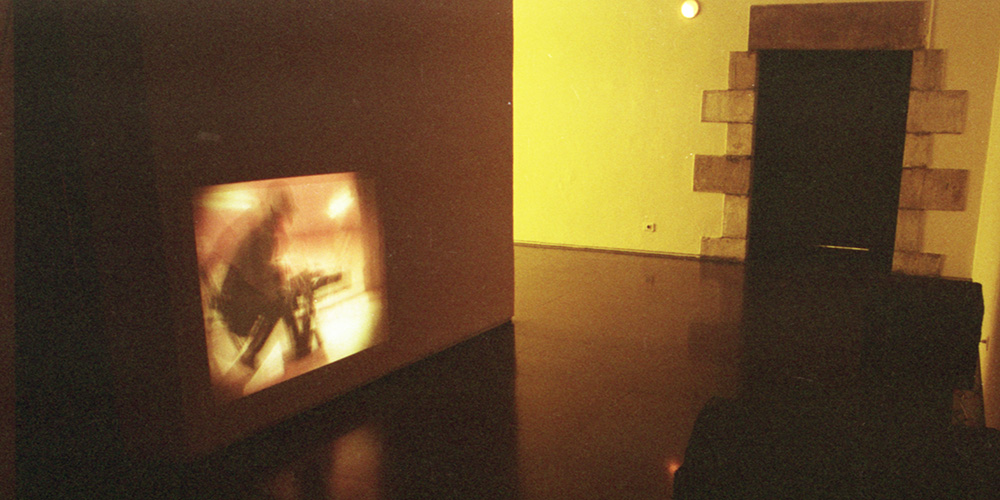 BOARDING TIME
Solo Exhibition 
Centre d'Art Santa Mònica, Barcelona (Spain)
From 07/02/2001 to 14/04/2001
Curated by Montse Badia
Boarding Time. Centre d'art Santa Mónica, Barcelona 2001
Evoking urban presence by means of absence, spaces are formed by reflections, by projecting into ourselves. Everything happens in a blank stare to the sound of music that makes us float. The multiplicity of reality.
Boarding time. Centre d'Art Santa Mónica, Barcelona 2001
Evocar la presencia urbana a partir de su ausencia, los espacios  se construyen a través del reflejo y de su proyección en nuestro interior. Todo transcurre en una mirada ausente navegando al son de una música que nos hace flotar. La multiplicidad de una realidad.